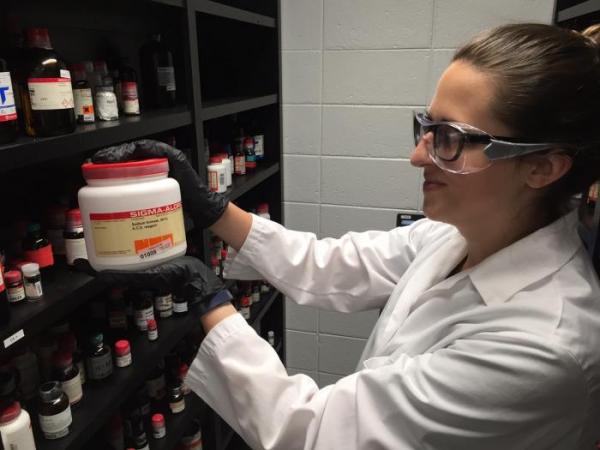 Chemical Ordering Procedure:  All laboratory chemical and supply orders can be processed using UGAmart.  The iLabs system has been decommissioned and is no longer accepting chemical orders for processing.  All laboratory chemical and supply orders should be processed in UGAmart using account code 714102.  Non-hazardous chemicals can be delivered directly to your location.  Hazardous chemicals will be routed to Central Research Stores (CRS) for redelivery after barcode-labeling and insertion into your inventory listing in the Chematix tracking system.  When placing your chemical order in UGAmart, use the new Chematix Storage Location field in the shipping section of the final review screen to specify the destination lab building and room number.  Note that the physical delivery location, if different than your lab room, should be noted in the delivery address field.  Please contact us with questions at chematix@uga.edu or 706-542-5801.
Please view our New Chemical Ordering Guidance for more information.
The Environmental Safety Information Systems Support team works closely with each unit in ESD to improve efficiency, streamline recordkeeping, and deploy innovative electronic solutions to help comply with local, state and federal regulatory requirements.  One such solution, Chematix, is utilized in a variety of areas including laboratory chemical inventory management, inspection recordkeeping, and hazardous waste management. Information Systems Support provides on-site classroom training as well as personalized technical support for our clients.  Our office looks forward to providing expertise and guidance to the UGA research community as they navigate the systems and regulations that affect their daily work activities.